Schipol Airport - August 2018
A recent trip to Italy reminded me if you have to transit through a major European airport, you could do a lot worse than Schipol. I had a 6 hour layover - not quite enough time to be able to go into Amsterdam so I spent a lot of time reacquainting myself with the transit area...
Signage was clear and frequent throughout the airport. It's a large airport so it's a good idea to check the location of your departing gate before getting to comfy in the transit area.
Need to check in for your connecting flight... plenty of automated check-in machines along the way... There are also staffed areas for help if you need it...
There were plenty of options for dining, shopping, sleeping and relaxing with an onsite spa, hotel and meditation center..
The onsite ABN AMRO bank has ATMs that handle a variety of functions. You can use your ATM/Credit card to withdraw Euros or US$ and one machine even allows you to exchange currency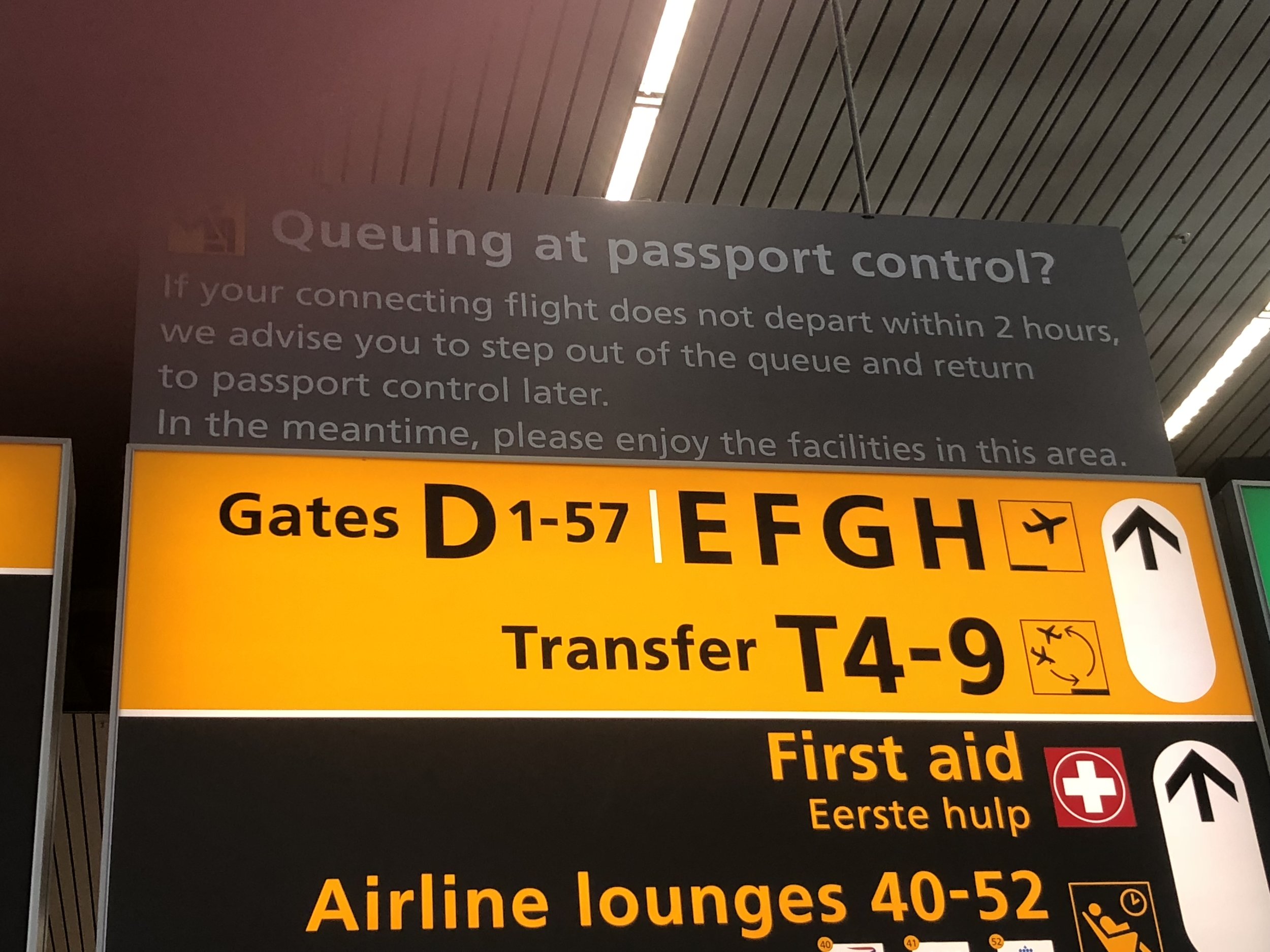 While the lines looked long, they moved quickly. You enter this area when your flight is 2 hours or less from departure... fewer services behind security, so worth hanging out in the main area as long as you can
Sky Team lounges as well as several pay-in lounges and an internet center with complementary internet are available
I utilized the Aspire 26 pay-in lounge for a few hours to do some work. This lounge is only accessible for passengers flying on Schengen flights and you can only stay a maximum of 3 hours. Prices from EUR 27. It had a nice variety of food options, plenty of space to plug in and work and even a really nice section of chairs to catch a snooze. The lounge is on the upper level between Lounges 1 and 2, near the D gates. A second lounge, 41 also has shower facilities for an extra fee (€20).
Once behind security water fountains to fill water bottles are in painfully short supply... this was the only one I was able to find in my gate area...