WHAT OUR CLIENTS ARE SAYING...



2019 Travel Album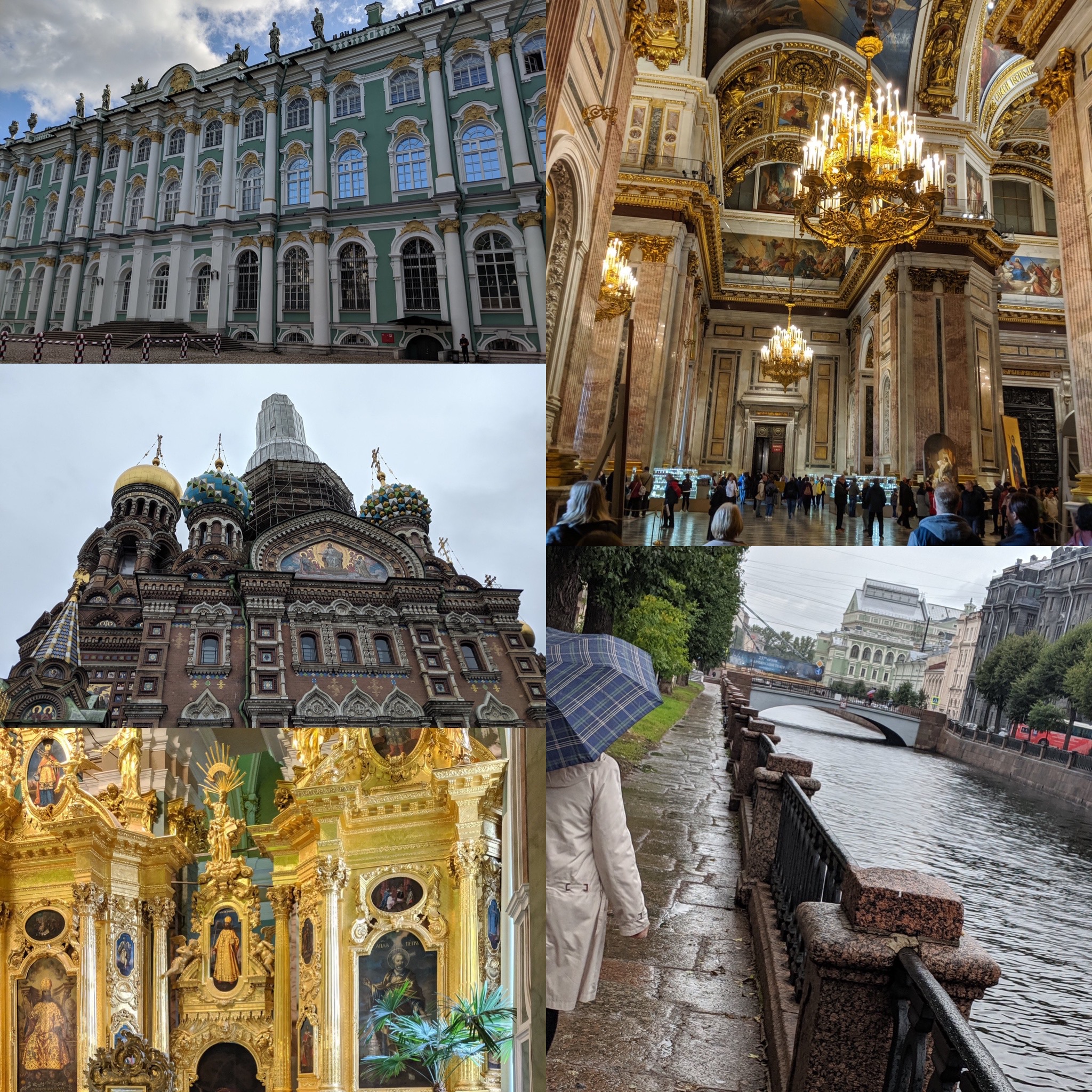 week with friends St. petersburg & Amsterdam
Wonderful service at the Four Seasons Lion Palace. A bit overwhelmed with the museums but enjoyed seeing all the sights. Karen is responsive, helpful and listens well. She is knowledgeable about many places and diligent in her research for places she has not yet been to. And, when we needed her in the middle of the night, she was there for us. Ed P., Minneapolis MN. Traveled Sept. 2019
Best Africa travel experience! Three weeks of seeing all South Africa with details planned and assured making time hassle free. Not one glitch with air, hotels, travel, etc - I saw tons of animals while enjoying local culture at each stop. Tom K, St. Paul MN. Traveled Sept. 2019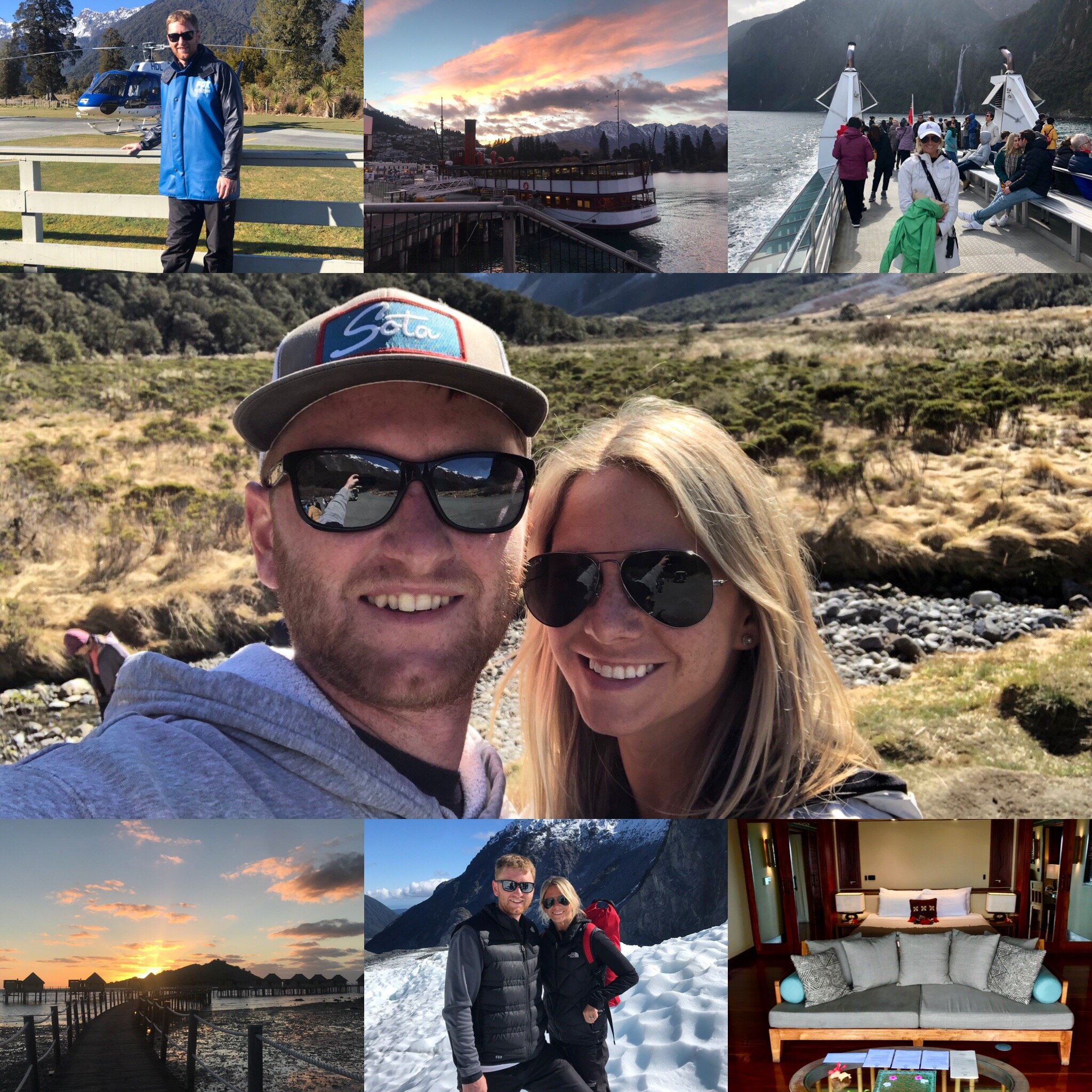 honeymoon fiji & new zealand
The best of both worlds! Karen, it was so fabulous!! We really don't have one compliant and couldn't have asked for a better plan! Loved the combination of the ability to relax (Fiji) yet enjoy adventure, new place (New Zealand). Thanks for encouraging us to drive! Erica and Jon A., Plymouth, MN. Traveled Sept. 2019
san sebastian private tour
Can't begin to thank you for the best day ever!!! We had an amazing guide, fabulous food and wine ( thanks to Colm), and just a wonderful time!! Felt like an evening out with a friend. And we got to be part of an annual special celebration in a beautiful town with fun people and gorgeous scenery. Good job .... thank you so much! And .......it was our 45th anniversary. Couldn't have made it better. Jean W. Shorewood MN. Traveled August 2019
We couldn't do anything about the weather, but we had a great time. Highlights were Joe's fishing, the morning summit to Haleakala, and the beautiful views from our Lanai. Thanks for everything, it was an amazing trip! Terri W., Minneapolis MN. Traveled Aug 2019
family summer getaway costa rica
We are back from our amazing Costa Rica Adventure! The trip was just what our family needed. The property was beautiful, the staff warm and welcoming, the location was perfect. The zipline trip was super fun, and the tour of Manuel Antonio National park was so fun. We went to Los Campesinos, hike to 2 beautiful waterfalls, with pools, went swimming, crossed a crazy hanging bridge and had the best meal of the week, cooked outside in a wood kitchen. I'm headed to the market today in search of masa to try to make my own! M. Durant, Minneapolis MN. Traveled July 2019
La dolce vita with familia
Trip was fantastic. Private Jewish Ghetto Tour in Rome was fantastic. I'd highly recommend... Herculaneum was the kids least favorite tour, and even some of the adults were disappointed not to see the people frozen in time like you would at Pompeii. That being said, it wasn't crowded and the place was interesting. The tour guide helped a ton, without her it would have been a huge disappointment. The cooking class at Villa Ida was hands down the unanimous favorite event of the whole trip. Can't say enough great things about it. Perfect, perfect, perfect. Private Boat Tour - Positano and Amalfi, was great for the swimming in the mediterranean part - town visits were a bit rushed but towns were overcrowded with tourists anyway.Thanks again for everything! Looking forward to working with you on our next trip… S. Freedman, Minneapolis MN. Traveled July 2019
60th birthday with extended family in alaska
"The trip was amazing. It was my dream manifest. Everyone together having adventures together and apart then coming together to share and the cousins getting to know one another. We were quite fortunate in that the weather was wonderful - mostly sunny with bits of "liquid sunshine" but nothing that got in the way of any excursions or activities. The ship was cozy and comfortable and the crew was awesome. " Karen H, Minneapolis, MN. Traveled with 15 family members - May 2019
"Scotland is a beautiful country. All my tours there were top rate. The accommodations and food along the way were superb and the details were arranged with professional flair. It was the trip of a lifetime, truly custom tailored to my wishes. I loved the nifty travel app that included day-by-day travel plans, daily weather forecasts, currency concerns, and tipping advice." Anne C. St. Paul MN. - Traveled April 2019
XMAS & NEW YEARS IN FRANCE
We just returned from nearly two weeks in France over the holidays. This was a multi-generational trip with different paces and interests - Karen did a wonderful job assisting us with our planning and incorporating some truly unique and memorable experiences that we all enjoyed together. Her responsiveness while we were there was incredibly helpful, too. Her calm and professionalism throughout was truly appreciated! Christine L, Minneapolis, MN - Traveled Dec. 2018
We saw lots of animals and learned so much. Both hotels were very comfortable. All of the tours were well done. The guides were amazing… we're glad we chose this private option. We enjoyed speaking Spanish as much as possible. The Costa Rican people were so welcoming and proud of the country. The drivers were all great. My husband is sold on using a travel agent now! He said he enjoyed not having to run around making arrangements for the next day. It was so nice to have everything already arranged. The app was also nice to have so we didn't have to carry around anything. Suggested tip amounts were helpful. Your planning made everything so easy. Thank you. Angie F, Minneapolis MN - Traveled Dec. 2018
25th Wedding anniversary bora bora
"We had looked forward to this trip for over a year and it completely exceeded our expectations! Highlight was the romantic boat tour in Bora Bora. You made a complicated trip easy. We didn't have to do anything. (We'd suggest) staying at the resort for our anniversary dinner vs. going to the main island and definitely bring some wine with from the duty-free shop! - Curt and Nicole S., Minneapolis, MN, Traveled October 2018
Daughter/mother trip -italy
"Our trip to Italy was wonderful, beautiful, filling and so enjoyable because everything went so smoothly. Each experience was wonderful but especially memorable was a surprise stop at the Florence American cemetery suggested by our driver. It was absolutely breathtaking and the monuments were beautiful. Would add on a few extra days in Sorrento next time! Gina L. and Amanda L.- Minneapolis, MN Traveled October 2018
Life-changing COACHING along the camino
Editors Note: The innovative coaching and consulting company The Disruptive Element, partnering with VIAKU, led an intensive 10-day personal development program with participants walking the last 100 km of the Camino. "The challenge, history and beauty of the El Camino Trail make it ideal to use as an active illustration of (confronting and navigating) change and transition. (You will) discover how our thinking and behavior can sometimes be helpful and sometimes not. Individually, discover what transitions are you in the middle of today, and how we can prepare ourselves for any transition yet to come. Learn how to shift your mindset forward and develop new choices for you to effectively navigate transition.
This "life-changing" program is scheduled to be run again in September 2020. Please contact Laura Woodward (Laura@thedisruptiveelement.com) for additional information.
planes, trains and fjords
Just wanted to thank you again - our trip to Norway could NOT have been better ! Really happy with the pace (the 2-3 night stop overs were a blessing!). Highlights were cruising through fjords, the Flam Railway and we loved OSLO - Vigeland Sculpture Garden/ Opera House, etc… We also loved the train/ferry days! Hurtigruten and the Geiranger fjord were nice (fjord was spectacular!) - and one full day onboard really was sufficient....a good suggestion! All the hotels were very good and locations excellent. Really stress free to… just show vouchers. Norway is $$, so having a lot of it prepaid was a good tip! Judy S., New York - Traveled August 2018
"The trip was, on the whole, spectacular, even better than we had imagined. Thanks a million for working with us, for listening to me, and intuitively steering us to to options that we loved. Fantastic experience! The Denali Backcountry Lodge was utterly amazing. Location and service there more than make up for minor discomforts. We'd stay there again, no question, and would happily recommend it to others. The guided activities/hikes were top-notch." Nylsa M., Minneapolis, MN. Traveled Aug. 2018
"Loved the people and the country - having a local company with local guides who were knowledgeable and willing to listen to the group was key."
"The trip was delightful - - well planned and scheduled but not rushed. Love Dingle as we had two days and really had a chance to explore."
"Fabulous trip surrounded by beauty every day. Great scenery with a broad variety of locations. "
"Excellent job taking our wish list and recommending the tours around Ireland and Northern Ireland."
"Thanks again for a wonderful trip. We had a wonderful time. And I especially liked the fact that it was an Irish company with Irish guides, and that it accommodated a small group! Also, I want to thank you for letting us change the itinerary a bit so we could stop in Ballygar on the way back to Dublin."
Mary C. & Family, Philadelphia PA. Traveled June 2018
paris and barcelona getaway
My husband and I traveled to Barcelona and Paris this spring, Karen did an awesome job of matching us up with the tours she knew would be of interest to us and the tour guides that we would enjoy! We had friends on the same trip that did not see or learn the things we did because they opted out... boy did they miss out! I will definitely be using Karen's expertise for future trips, it made all the difference for us! - Tessa and Ryder M., Minneapolis, MN - Traveled June 2018
mother daughter trip croatia
Great trip! Hike to Hvar and Lost Villages was a highlight - Konoba Stori Komin restaurant not to be missed. The guides were the highlight of the trip. Tip - arrive at Plitvice the night before, pack a lunch and head into the park at opening and spend the day. Give a heads up to coffee drinkers that there is likely no coffee in the room but there will be hot water makers. Bring good instant coffee! Bridget H., Minneapolis, MN. Traveled May 2018
This was a fantastic European trip filled with food, sightseeing, history and fun... private and small group tour guides were very helpful and worth the extra cost. Loved the food and the hotel (Pulitzer, Amsterdam) on the last night. Thanks for everything! Ryan and Natalie S., Minneapolis MN Traveled May 2018
Karen was fantastic to work with. She really listened to our wants and needs and provided great options for us. It's hard to find a travel guru these days who will listen and customize your travel. The prior agent I used had a stock itinerary and hotels and couldn't customize to meet our needs. Karen is the opposite - open to requests and really listened to us and adjusted our trip accordingly while staying in budget. She also took the headache out of planning a trip by taking care of the details I didn't have time to do and doing it better than I ever could. I will use Karen's services again! Shannon C. and Colin L, Stillwater MN, Traveled May 2018
"An awesome adventure we will never forget. We really appreciated your prompt response getting our flight from MPLS to Chicago (rescheduled) when it was announced that it was going to be delayed which would have caused us to miss our connecting flights on the way to Thailand. We both really enjoyed the city of Chiang Mai. The hotel there was quaint and very attentive of our needs. We were very impressed. Our hotel in Krabi hotel had tons of baby lizards…but the location was perfect, close to beach, tailboats, and restaurants! Trip exceeded requested budget but was worth it!" Chris and Jackie H., Minneapolis MN – Traveled March 2018
FAMILY TRIP TO 2018 WINTER OLYMPICS AND JAPAN
***** - VIAKU organized our month long family trip to the PyeongChang Winter Olympics and Japan, exceeding all our expectations and taking care of every detail to perfection. Highlights - The whole Olympic experience in Korea and ryokan in Noboribetsu in Hokkaido. Excellent follow up and companionship during the trip. Arturo K and family, Santiago Chile. Traveled February 2018
30TH B'DAY CELEBRATION IN CHILE AND ARGENTINA
Karen this has been fabulous! Did I mention spectacular!! The kids have said they can see how helpful you've been and would use you again for sure. Hiking the glacier a big highlight - harder than expected and way more spectacular! Also Torres del Paine sights so amazing. We hit the lottery with the visitation of the puma this morning. We couldn't take enough photos it seemed! Rob and Mary C. and family, Minneapolis, MN. Traveled Jan. 2018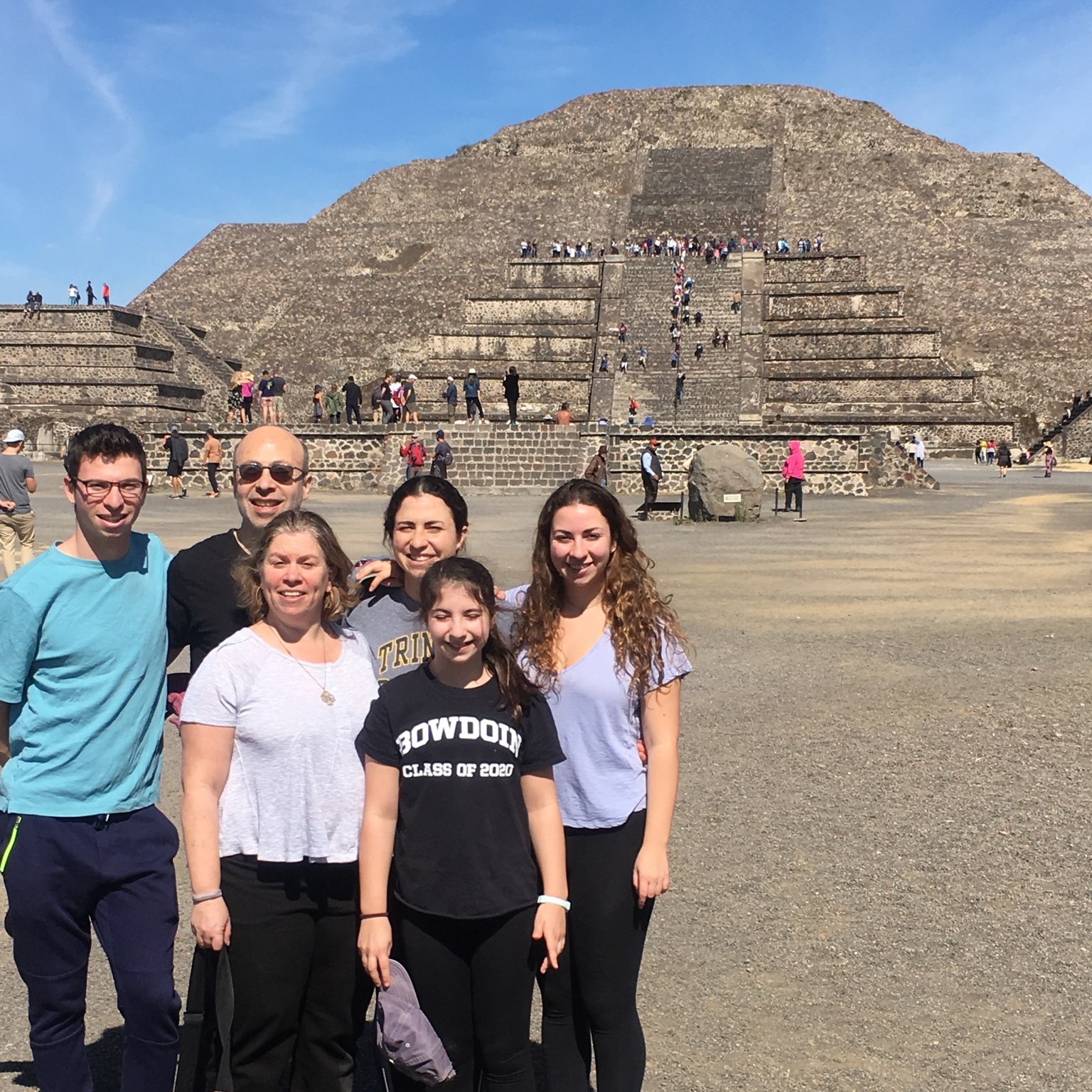 I needed a partner in figuring out a winter family vacation with the right amount of activity and relaxation. Karen was incredibly helpful in identifying options and gently nudging us toward making timely decisions. We ended up splitting the time between Mexico City and a jungle resort in Kehunlich, Mexico. Two great choices! All of her recommendations in Mexico City, from restaurants to touring, were spot on. Thanks, Karen! Suzanne W., Marty F. and family, NY, New York. Traveled December 2017
We went to Delhi and Ananda in India. India is always quite complicated as there are multiple options (and not all good). Karen organized the trip very well and we had no issues all along. Her team on location was also very helpful. Really great service all around. We have been travelling to multiple destinations overseas for over 40 years and this trip was one of the smoothest. We'll definitely use this service again. Emmanuel R. and Suzanne D. , Los Angeles CA – Traveled Dec. 2017
Initially we attempted to plan our Ireland trip ourselves. However, after several frustrating and overwhelming starts we turned to Karen. She quickly reassured us with her knowledge and experience.. She understood our interests and concerns and despite a tight timeline she delivered a travel package that resulted in a wonderful and memorable experience!! Thank you, Karen for walking us through our likes and dislikes and creating an experience that will live with us forever!! Peg P and Tim R - Lilydale MN. Traveled Sept. 2017
Summer holiday in thailand
GREAT trip! Good pacing, great destinations and nice hotels where we were able to retreat from our busy and hot days…loved it all, but I think Chiang Mai was the best stop. Loved the tours there. We added on one while we were there! Now that we've been to Asia, feel more confident in our ability to plan our own next trip. Pam and Alex H, San Francisco, CA – Traveled July 2017
sisters cruise to croatia
Thanks Karen/Viaku! We just got back from a 3 week European vacation and it was wonderful. Karen did such a great job with all the arrangements. Everything from flights, transfers, ferries, trains, cruise ship, car rentals and hotels all went off without a hitch. We were very well taken care of. Tons of food, site seeing and other ideas were also in our itinerary too. Just exceptional service. We will be using Karen again for sure! Bruce and Gina L., Minneapolis MN. – Traveled June 2017
"With Karen's guidance, we had tour experiences we would not have found on our own….viewing Florence at night from the rooftop terrace of our hotel, diving off the Infinity to swim in the Adriatic, the incredible beauty of Croatia's small islands, Vis and Korcula.I can't imagine planning a vacation without using Karen's expertise." Terry and Ken, Minneapolis – Traveled June 2017
My brother and I decided to take my parents on a long promised trip to see Rome. I called Karen because she's a "real traveler" and I had no time with my work schedule to plan this unforgettable trip. She arranged everything – through just a few emails and direction from me. The hotel was perfect, restaurants recommendations were great, and we ended up with the perfect schedule so that my parents got to see all the legendary sites of Rome at a pace that they could handle and enjoy. I would recommend Karen for any trip, big or small. We can't wait to plan the next amazing family trip! – Deborah W. Chicago – Traveled November 2016
peru family reunion in italy
Karen created the Trip of our Lives! I wanted to celebrate a special occasion with my extended family in Italy. I didn't have time to plan the trip so I asked Karen for help. Karen first helped us decide WHERE to go – we looked at options in Puglia and Tuscany before deciding on a GORGEOUS villa in Tuscany. Then she helped us with the HOW… She organized flights, hotels, rental cars, transfers and touring. What I appreciated the most was that she thought about everyone when planning the trip. She planned special activities and touring for the two young girls including cooking experiences and family friendly tours in Rome. She made sure the touring and accommodations would also work for my 80 year old mother. All the tours were either private or part of a small group. She took care of LITTLE things like making sure our villa would be pre-stocked with food and organizing a celebratory dinner for all of us upon arrival in Rome and at our villa. Karen is a great travel agent because she has traveled extensively herself, and is extremely well organized. She made sure the trip she planned for us fit OUR family and she was always available to assist us before and during the trip. I highly recommend Karen and VIAKU for planning your next trip. Rosanna RV. New York – Traveled August 2016
italy ancestry anniversary
My cousin and I wanted to surprise our spouses with the trip of a lifetime to celebrate my husbands 'milestone' birthday and my cousins 25th wedding anniversary. So I contacted Karen. . . .and she did just that, planned the trip of a lifetime. I shared with her that my husband (he is 3rd generation Italian) loved to cook, loved wine and that I would love to dig into some of his ancestral background. . . .and off she went! We surprised our spouses in July, and embarked on our adventure in October 2015. Karen's attention to detail and sense of adventure had us in awe over and over again throughout our trip. From the week in Chianti country (Radda, Italy) where we stayed at an Argiturismo, and learned to cook italian meals in Mimma and Franca's kitchens to the coast of Calabria where we stayed in Tropea, Calabria, Italy so we could travel to Lappano where my husband's mother's family began. . . .the trip took our breath away. I will never look at travel the same way again, nor will I do it without her expert assistance. Thank you Karen – you are truly a connector of souls! We are ready for our next adventure! – Paula W. Minneapolis. Traveled September 2015